Altiberg: a database for small icebergs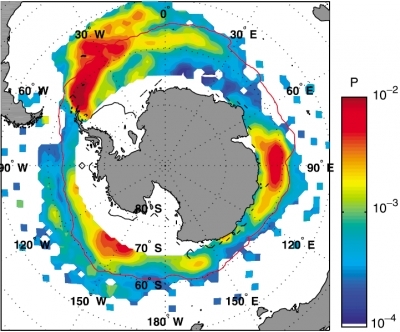 We now provide a new database which contains the small iceberg (<3km in length) detected by altimeters using the high resolution waveforms.
The level 2 products are the individual detected iceberg files (in matlab or netcfdf). The level 3 product contains antarctic polar sterographic 100 km resolution grids of monthly volume of ice, probability of presence of icebergs and mean iceberg area. The database is also available for other several altimeter mission (ERS-1, ERS-2, Jason-1, Jason-2, CryoSat-2, Topex, Envisat, AltiKa). A merged product combining all the available altimeters is also provided.
The data and the documentation are accessible here : ftp://ftp.ifremer.fr/ifremer/cersat/projects/altiberg/